Meet Our Pastor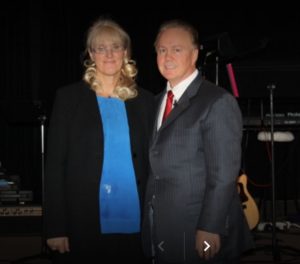 My name is Doyle Passmore and I am the founding pastor of Lakeshore House of Prayer of Holland, MI. This church began in May 1999 and met in an office building for 4 weeks before moving to the Knickerbocker Theater in Holland, MI for 2 years. We then purchased property at 831 Lincoln and have been meeting here ever since. In 2003, we added over 13,000 square feet of sanctuary, offices, and classrooms, kitchen and dining area.
I have been married to my lovely wife Nancy since 1975 and we have 3 wonderful grown and married daughters who have given us 3 awesome grandsons and 1 beautiful granddaughter. Nancy (formerly Ryzenga) was born and raised in Holland while I moved here at 17 years old in 1973.
You will find our church to be friendly and sincere and we welcome you to come and find that out for yourself.